Psalms 5:1-3
1.Give ear to my words, O LORD, consider my meditation.
2. Hearken unto the voice of my cry, my King, and my God: for unto You will I pray.
3. My voice shall You hear in the morning, O LORD; in the morning will I direct my prayer unto You, and will look up.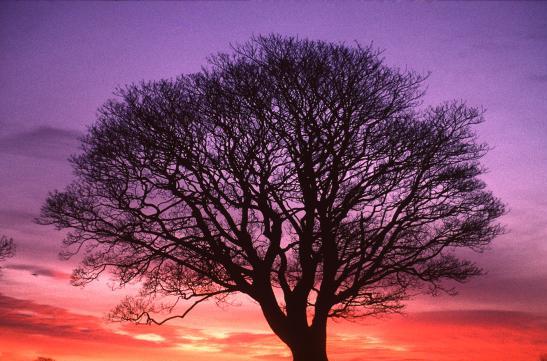 There are no "magical" formulas to prayer. I have seen non-vocal and vocal prayers answered. Moses cried out to God a one-liner "Lord heal my sister". From the Word of God, we know His Word does not return to Him void when spoken and prayed in faith. Anyone can quote scripture, but if it is not mixed with faith, it will profit him nothing. I have seen sociologists who studied religion know more Word than a lot of Christians and quote many scriptures, straight on their way to Hell because they do not believe in Jesus Christ. Prayer should have a scriptural basis, although, certainly one can pray in their own wording. Praying "O Lord, help me with my bills" is scriptural because His Word says He supply us with our needs, and that the Father knows our needs even before we ask Him. It is from the Word of God that we know what the will of God is.

Looking at prayer in the Bible, we see many occasions of people interceeding for each other. Something I noticed recently, and it is rather troubling; certain ministries and individuals make people feel guilty for requesting prayer. This is not right. Yes, we must all learn to pray for ourselves, and no person should rely only on others to do all their praying for them. God will yank your false security blanket right from under your feet if you expect others to do all your praying. But this should not be an excuse to not pray for other people. In fact, the Word commands us to make supplication for all the saints and those in authority. (Ephesians 6:18, I Timothy 2:1-2). In the book of Ezekiel the Lord speaks of the need for an intercessor for Israel:


Ezekiel 22:28-30
28 And her prophets have daubed them with untempered mortar , seeing vanity, and divining lies unto them, saying, Thus saith the Lord GOD, when the LORD hath not spoken.
29 The people of the land have used oppression, and exercised robbery, and have vexed the poor and needy: yea, they have oppressed the stranger wrongfully.
30 And I sought for a man among them, that should make up the hedge, and stand in the gap before me for the land, that I should not destroy it: but I found none.


And at no time, should prayer cost money. If it does, take out running the other direction. Would you believe I know of a charismatic prophetic church which suggests $1000.00 donation to attend healing services? I kid you not! I am inclined to believe that most people will donate something to a healing ministry anyway, but suggesting such creates doubt and fear in the minds of those who cant afford it, and it deters some people from seeking help! Yes, our help is in the Lord, but He has set different administrations in His Church, including the gifts of healing.

There is so much which can be said about prayer. There are times when you may need to fast along with prayer for specific needs or situations. There may be times you will need to pray and take authority through your position in Christ over demonic spirits. Demonic spirits can hinder finances, cause physical and most definitely mental illness, cause "mental blindness" regarding a person's thought life, and so on.

Below you will find some "sample type" prayers for various situations, including a prayer for salvation. Again, using your own wording is best and when you do so, align yourself to the scriptures. Prayer does not have to be some long flowery exercise. But there are times when we may need a little help in how to pray over a situation. And, as it is written, the Holy Spirit will come to our aid when we don't know how to pray. This is why Baptism in the Holy Ghost is relevant and essential today. Praying in tongues should be a routine in the believer's life. As Jesus is our mediator, and ever lives to make intercession for us, ask in His name. He is the High Priest of our profession (Hebrews 3:1).

*Coming soon...more on prayer and spiritual warfare.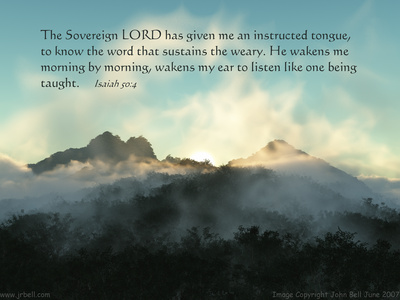 Prayer For Salvation

Father, I come to you and ask for salvation through Jesus Christ. Lord change me, and put Your Spirit in me. Thank You for making me a child of God and for eternal life through Your Son Jesus. Amen.




Prayer For Physical Healing

Father, in the name of Jesus Christ I confess Your Word concerning physical healing. It is written in Matthew 8:17, Jesus took my infirmities and bore my sicknesses. According to Isaiah 53:5, I was healed by His stripes. Sickness does not belong in my body. Lord, I call my/other person's body to align with the Word of God, it is healed, whole, free and delivered. Lord bring forth Your healing power, and restore my health back to normal. Thank You, it is done, in the name of Jesus. Amen.
(also refer to "Healing" on the navigation bar)


Prayer For Good Sleep

Lord, according to Your Word, you give your beloved sleep. Psalms 4.8 states "I will lay down and sleep in peace, for You alone O' Lord make me dwell in safety. Proverbs 3:24 says "When I lie down, I will not be afraid, yes, I will lie down and my sleep will be sweet." Thank You Lord, in Jesus name, I ask and receive. Amen.


Prayer For Mental Healing

Father, in the name of Jesus, Your Word states that we believers have the mind of Christ (1Corinthians 2:16). You have not given us a spirit of fear, but of power, lover, and a sound mind (II Timothy 1:7). Lord, I stand on this Word, and confess that I/other person have a sound mind. Mental illness has no place in me, and I command any mental spirits to go from me/other in Jesus name. Thank You Lord for soundness of mind, in Jesus name.


The Military

Thank you Lord, for the men and women of our armed forces. Protect them as they protect us. Defend them as they defend us. Encourage and strengthen their spirit, soul, and body in the execution of their duties and responsibilities. May they be mentally and physically strong when required to fact the challenges of combat. Under gird them with your spirit and might when they are called upon to endure the hardships of battle.

I pray that nothing would take them by surprise but that they would be aware of all potential aggression. Enable them to curtail hostile actions before they start.

Reveal to military leaders the strategies and plots that enemies would wage. Give leaders wisdom and insight in all decisions. May response to any aggression by enemies of this nation be swift, accurate and effective.

Father, give our military favor with the governmental agencies of this country. I pray that our Congress would appropriate sufficient funds to keep our nationís military preeminent in the world.

Thank you Lord, for providing America with the best trained, equipped and lead military force in the world today. Fill them with Your saving grace and the gospel of peace that they may be shining witnesses of Your love.
Pray for Our Nation (Tulsa: Harrison House, © 1999)


Prayer For Protection--Personalize Psalms 91

PSALMS 91
1 He that dwelleth in the secret place of the most High shall abide under the shadow of the Almighty.
2 I will say of the LORD, He is my refuge and my fortress: my God; in him will I trust.
3 Surely he shall deliver me from the snare of the fowler, and from the noisome pestilence.
4 He shall cover me with his feathers, and under his wings shalt I trust: his truth shall be my shield and buckler.
5 I shalt not be afraid for the terror by night; nor for the arrow that flieth by day;
6 Nor for the pestilence that walketh in darkness; nor for the destruction that wasteth at noonday.
7 A thousand shall fall at my side, and ten thousand at my right hand; but it shall not come nigh me.
8 Only with my eyes shalt I behold and see the reward of the wicked.
9 Because I hast made the LORD, which is my refuge, even the most High, my habitation;
10 There shall no evil befall me, neither shall any plague come nigh my dwelling.
11 For he shall give his angels charge over me, to keep me in all my ways.
12 They shall bear me up in their hands, lest I dash thy foot against a stone.
13 I shalt tread upon the lion and adder: the young lion and the dragon shalt I trample under feet
14 Because he hath set his love upon me, therefore will I deliver him: I will set him on high, because he hath known My Name.
15 He shall call upon me, and I will answer him: I will be with him in trouble; I will deliver him, and honor him.
16 With long life will I satisfy him, and show him my salvation.


Prayer For Spiritual Growth and Closeness To God
Personalize yourself (as with Psalms 91 above) into these passages.

Ephesians 1:16-23
16 Cease not to give thanks for you, making mention of you in my prayers,
17 That the God of our Lord Jesus Christ, the Father of glory, may give unto you the spirit of wisdom and revelation in the knowledge of him:
18 The eyes of your understanding being enlightened; that ye may know what is the hope of his calling, and what the riches of the glory of his inheritance in the saints,
19 And what is the exceeding greatness of his power to us-ward who believe, according to the working of his mighty power,
20 Which he wrought in Christ, when he raised him from the dead, and set him at his own right hand in the heavenly places,
21 Far above all principality, and power, and might, and dominion, and every name that is named, not only in this world, but also in that which is to come:
22 And hath put all things under his feet, and gave him to be the head over all things to the church,
23 Which is his body, the fullness of him that filleth all in all.

Ephesians 3:14-20
14 For this cause I bow my knees unto the Father of our Lord Jesus Christ,
15 Of whom the whole family in heaven and earth is named,
16 That he would grant you, according to the riches of his glory, to be strengthened with might by his Spirit in the inner man;
17 That Christ may dwell in your hearts by faith; that ye, being rooted and grounded in love,
18 May be able to comprehend with all saints what is the breadth, and length, and depth, and height;
19 And to know the love of Christ, which passeth knowledge, that ye might be filled with all the fullness of God.
20 Now unto him that is able to do exceeding abundantly above all that we ask or think, according to the power that worketh in us,
Navigation Menu

Courtesy of Heartlights