Reasonings Against Salvation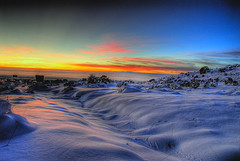 I Corinthians 1:18

For the preaching of the cross is to them that perish foolishness; but unto us which are saved it is the power of God.
Objection! I cannot come to Jesus Christ now because...

I don't need to. I am a good person...

I am an alcoholic...

Not necessary. I give money to feed the poor...

I am a prostitute...

I sit in a prison now, convicted of first-degree murder...

I am obsessed with pornography...

I go to church every Sunday. What more is required...

I am addicted to drugs...


On and on. Come to Him in whatever state you are in. You see, it's not about how "good" you are; it's about how good He is. He came to save that which was lost--mankind. Its not about you being perfect, it's the fact that He is Perfect. He can deal with anything. Come to Him as you are and leave the rest up to Him.



Consider praying something like the following if you do not believe:

"Lord, I want to believe in You, but I struggle with reasonings and doubts in my mind. Although I may feel foolish and uncomfortable as I pray this, I know I have nothing to lose by doing so. Help my unbelief! Reveal Your Word--Jesus Christ--to my heart and mind. Amen.


Acts 4:12

Salvation is found in no one else, for there is no other name under heaven given to men by which we must be saved."

John 3:16

For God so loved the world that He gave His only begotten Son, that whoever believes in Him should not perish but have everlasting life.

John 14:6
Jesus said to him, "I am the way, the truth, and the life. No one comes to the Father except through Me.

Romans 10:9-10

9 That if you confess with your mouth, "Jesus is Lord," and believe in your heart that God raised him from the dead, you will be saved. 10 For it is with your heart that you believe and are justified, and it is with your mouth that you confess and are saved.

Romans 5:6-9

6 For when we were yet without strength, in due time Christ died for the ungodly.

7 For scarcely for a righteous man will one die: yet peradventure for a good man some would even dare to die.

8 But God commendeth his love toward us, in that, while we were yet sinners, Christ died for us.

9 Much more then, being now justified by his blood, we shall be saved from wrath through him.


John 6:47

Most assuredly, I say to you, he who believes in Me has everlasting life.


Navigation Menu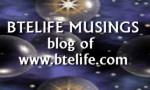 Courtesy of Heartlights