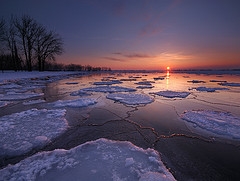 What The Word Of God Says On Healing
Matthew 8:17

"... Himself took our infirmities, and
bore our sicknesses. "
More good news! Do God still heal people today? I say a resounding "yes" to that question! It is very evident from the Word of God--the Lord heals and He still heals today. Throughout the Old and New Testaments we see miraculous accounts of healing. There are questions in the present day Church as to whether healing is part of the atonement on the cross by Jesus Christ. I find myself revising this page as my knowledge of the Word increases, or if I harbor uncertainty on the meaning of a specific scripture. However the question as to whether God still heals is one easily answered in the chapter of James:
James 5:14-15
14 Is any one of you sick? He should call the elders of the church to pray over him and anoint him with oil in the name of the Lord.
15 And the prayer offered in faith will make the sick person well; the Lord will raise him up. If he has sinned, he will be forgiven.
The scripture above is in reference to believers, therefore I do not subscribe to the belief that healing is just to demonstrate the power of God to the non-believer. Also consider that God has endowed gifts of healing in the Church:
1 Corinthians 12:4-9
4 Now there are diversities of gifts, but the same Spirit.
5 And there are differences of administrations, but the same Lord.
6 And there are diversities of operations, but it is the same God which worketh all in all.
7 But the manifestation of the Spirit is given to every man to profit withal.
8 For to one is given by the Spirit the word of wisdom; to another the word of knowledge by the same Spirit;
9 To another faith by the same Spirit; to another the gifts of healing by the same Spirit;
These scriptures above are unquestionably indicative of a God willing to heal, and pertain specifically to healing. We see in the Word of God many accounts of physical healing and accounts of mental healing. We see people petitioning the Lord directly for healing as well. Further down on this page is a listing of some healing scriptures. It is by no means an exhaustive list of all the healing scriptures. Going through the bible starting in the first book of Genesis, we see God has provided supernatural healing to His people. I believe it is His desire we walk in health.
There is a false teaching that to receive healing once must plant a "seed"--a monetary gift towards what is usually the very ministry teaching such an assertion. I just recently read a good teaching, which asserts "seed" in the bible, stands for the Word, not money. There may be a time God tells you to plant a financial contribution--you should do so out of obedience. Looking over the New Testament miracles, I see no account of someone having to plant a "financial seed" to get healing, in fact I am unaware of it in the New Testament or Old Testament.
There are however, accounts where the recipeint of healing had to perform acts of obedience. One account would be Naaman who was told by Elisha to dip himself in the Jordan river seven times to be healed of leprosy. Why? Because God commanded it of him. He is God, and He may command something which seems far out to the natural mind. But must you plant a monetary investment to get supernatural healing? Read the New Testament gospel accounts (Matthew, Mark, Luke, John, and Acts) and see how many healed people gave Jesus or the apostles money before receiving their healing. None--no one- nada. The answer to this question is no--its not mandatory. Nor should the healing anointing be purchased, such a paying for a prayer cloth (Acts 19:12). Disgusting. If you need healing call out to Him today, and stand firmly on the Word of God.
The link below will direct you to a page which goes into more depth concerning specific healing miracles accounted in the Word of God.
*Click Here to read "Healing Miracles In God's Word".

SCRIPTURES PERTAINING TO HEALING

Some of these are from different bible versions, for which a notation appears in parenthesis.
James 5:14-15
14 Is any sick among you? let him call for the elders of the church; and let them pray over him, anointing him with oil in the name of the Lord:
15 And the prayer of faith shall save the sick, and the Lord shall raise him up; and if he have committed sins, they shall be forgiven him.
Psalms 103:1-3 (NKJV)
1 Bless the Lord, O my soul; And all that is within me, bless His holy name!
2 Bless the Lord, O my soul, And forget not all His benefits:
3 Who forgives all your iniquities, Who heals all your diseases
Psalms 30:2 (NKJV)
O Lord my God, I cried out to You, And You healed me.
Mark 16:17-18
17 And these signs shall follow them that believe; In my name shall they cast out devils; they shall speak with new tongues;
18 They shall take up serpents; and if they drink any deadly thing, it shall not hurt them; they shall lay hands on the sick, and they shall recover.
2 Timothy 1:7 (KJV)
For God hath not given us the spirit of fear; but of power, and of love, and of a sound mind.
Matthew 8:17 (NKJV)
That it might be fulfilled which was spoken by Isaiah the prophet, saying: "He Himself took our infirmities And bore our sicknesses."
Some people believe Isaiah 53:4-5 refers to spiritual healing as oppose to physical. Others purport it refers to both. It is an issue I will have to examine studiously before reaching a conclusion, however the scripture is presented below:
Isaiah 53:4-5 (NKJV)
4 Surely He has borne our griefs And carried our sorrows; Yet we esteemed Him stricken, Smitten by God, and afflicted.
5 But He was wounded for our transgressions, He was bruised for our iniquities; The chastisement for our peace was upon Him, And by His stripes we are healed.
Another translation of Isaiah 53:4-5 from The Complete Jewish Biblereads:
4 In fact, it was our diseases he bore, our pains from which he suffered; yet we regarded him as punished, stricken and afflicted by God.
5 But he was wounded because of our crimes, crushed because of our sins; the disciplining that makes us whole fell on him, and by his bruises we are healed.